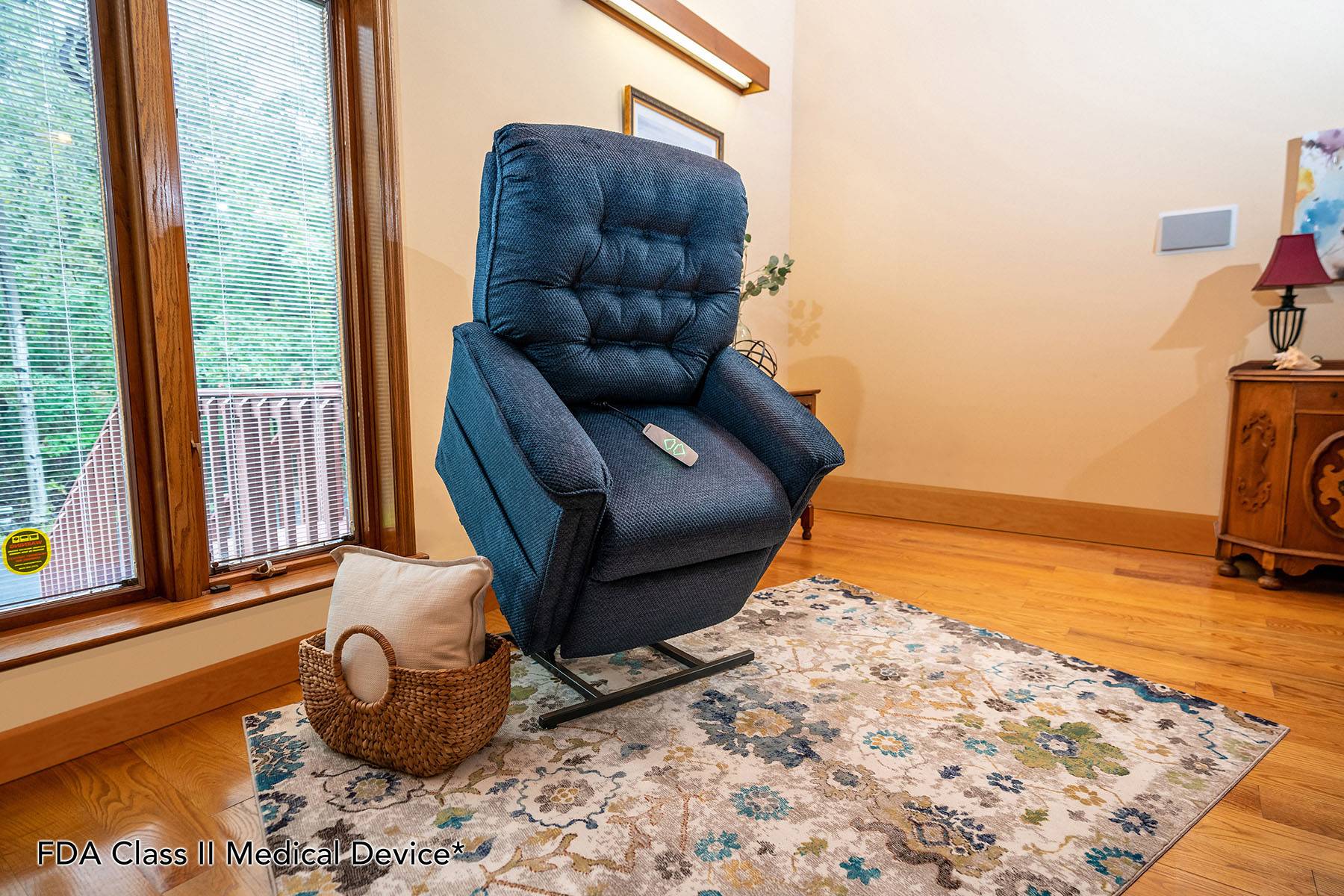 Sit-to-Stand Recliners
Lift chairs allow those with mobility issues to relax in the comfort of a reclining chair without the difficulty of getting up. These durable lift chairs feature stylish lounger designs that are sure to suit any personality or taste.
Lift Chairs offer style, comfort, and reliability. Each lift chair is built with a reliable lift mechanism, quality electronics and sturdy frames. You will be able to enjoy your Lift Chair worry-free for many years to come. As important as the function is the aesthetics, lift chairs are designed to be a fashionable part of your home's decor. Every Lift Chair we sell is brand new and backed by a manufacturer's warranty.
All Lift Chairs are easy to operate. With just a push of a button you can stand or recline simply and smoothly into a comfortable seat.
Lift chairs make it easy to enjoy sitting or napping in your living room again.
With a full range of contemporary designs and a large selection of eye-catching fabrics, our Lift Chairs not only fit any décor, they add to it.
Lift Chairs are engineered for high quality and long lasting durability. Every Lift Chair is subjected to extensive factory testing to ensure outstanding reliability.