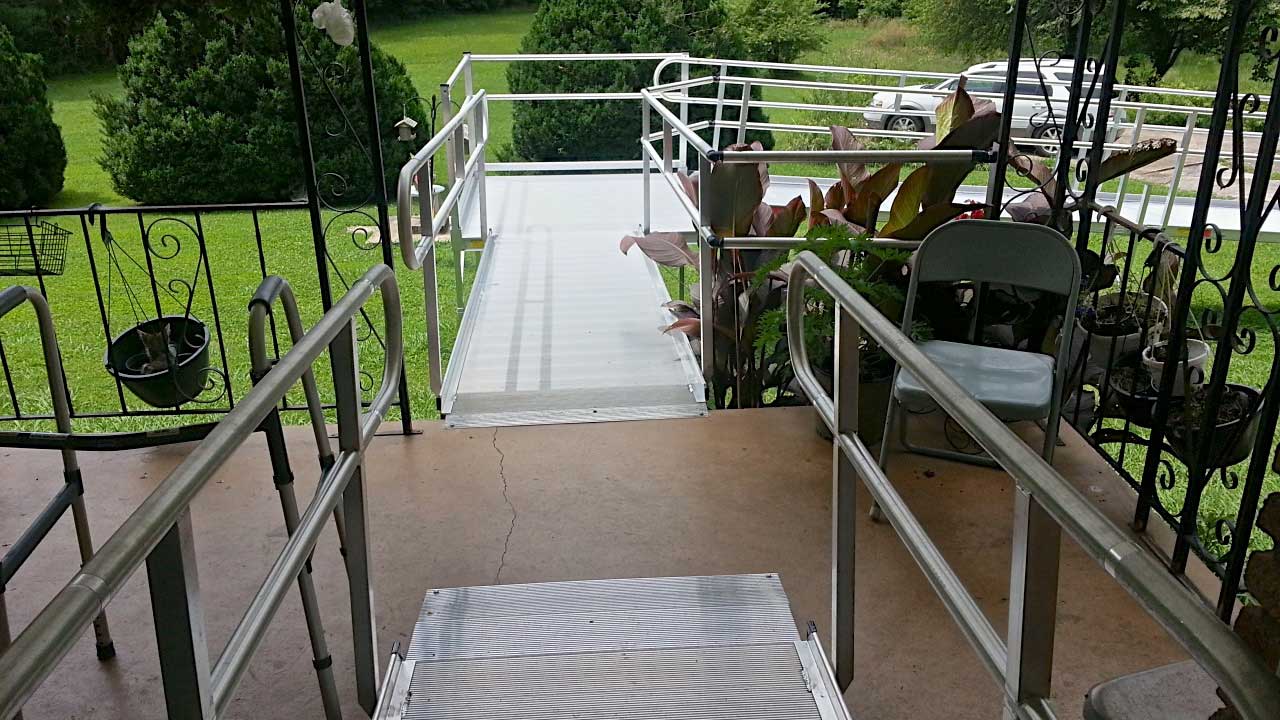 Wheelchair Ramps
Modular Wheelchair Ramps
All of our ramps are constructed with modular components. This allows us to easily construct a durable ramp solution that aids in ease of access. Ramps can be configured in straight, with a 45-degree turn, U-shaped, or L-shaped designs. Platforms and stairs can expand the range of designs, and create access solutions for both those with mobility issues, as well as their caretakers. Individual ramps begin at 2 feet and can be extended to any length.
Widths start at 36 inches and can be widened to accommodate specialty mobility devices. Standard platforms come in a variety of sizes, for use in both large and small spaces. Stairs and handrails can be seamlessly integrated, and each component can be adjusted to cater to the desired height of the ramp user.
For more information or to schedule a free in-home consultation for a modular ramp, please contact us.
Threshold Ramps
Whether it's at your front door, inside of your garage, or on your back deck, chances are every part of your home is not on the same level. If you're looking to reduce the risk of tripping and make it easier for mobility device users and shuffle steppers to move through your home's doorways, EZ-ACCESS has a variety of entry ramps, mats, and plates that can help provide a smooth transition over raised thresholds.
Suitcase Ramps
If your mobility is limited, the need for an accessibility ramp travels everywhere with you. Whether you're seeking a portable folding ramp that's easy to transport or a solid one-piece ramp with handrail options that offers a more permanent means of access into your home, we have a variety of styles and sizes to suit any need.