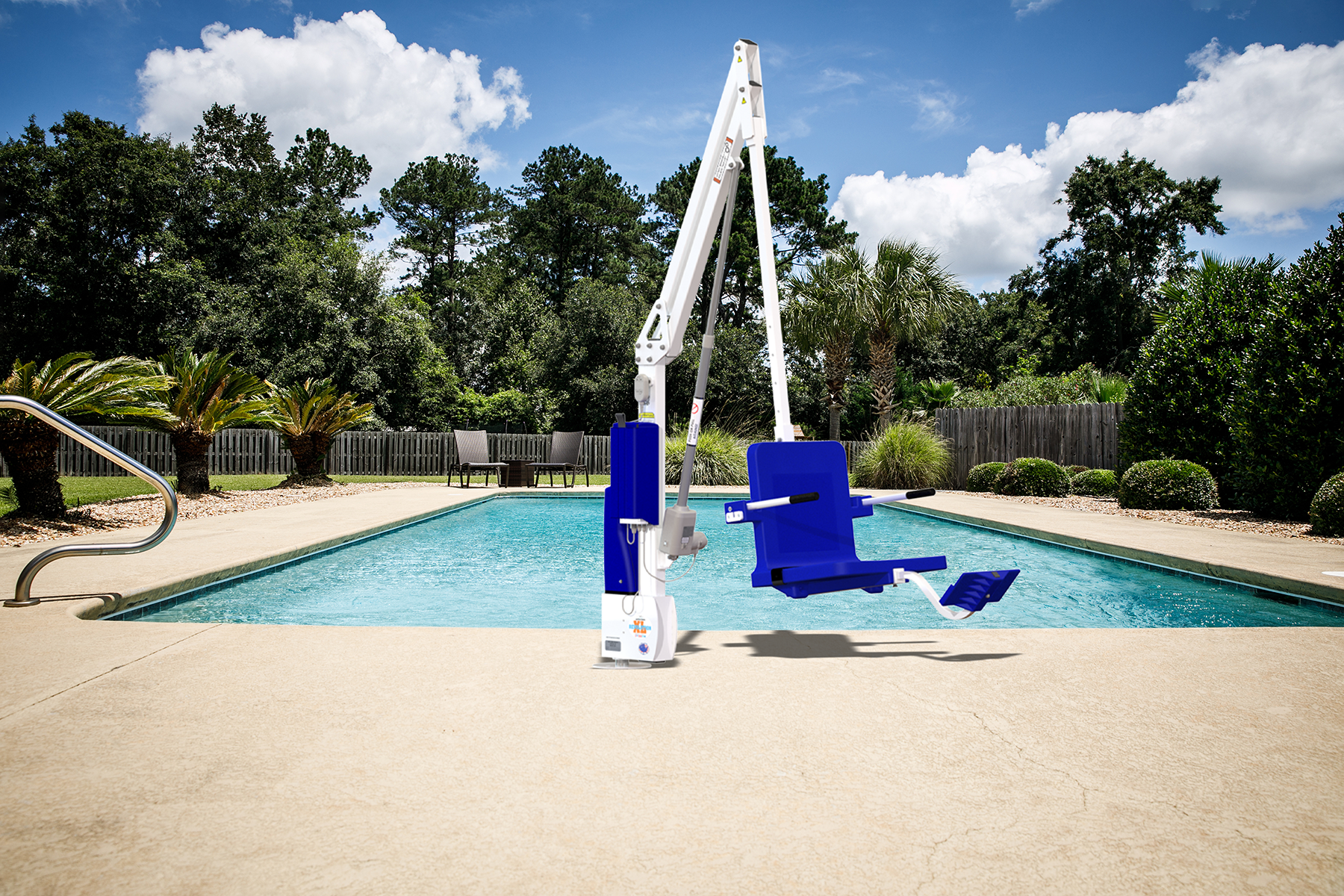 Pool and Spa Lifts
Pool and spa lifts give individuals the opportunity to enjoy their favorite water activities and events with friends and family. EZ Mobility Solutions offers several different pool and spa lift designs that provide the flexibility needed to enjoy a day out in the sun.
Types of Pool Lifts

Not every pool and spa lift is right for every situation. Depending on an individual's mobility challenges and the setup of the pool/spa, a specific type of lift will often best accommodate the user(s). EZ Mobility Solutions offers a variety of lift styles to best match the personal needs of any user.
Fixed Pool Lifts: These are permanently installed on the pool deck or wall. Fixed pool lifts offer a sturdy and reliable means of access and can have various configurations, such as straight or articulated arms.
Portable Pool Lifts: Portable lifts are versatile options that can be easily moved and stored. They use an anchor system to stabilize the lift during use, making them suitable for both above-ground and in-ground pools.
Sling Seat Pool Lifts: These lifts come with a detachable sling seat that provides extra comfort and support during the transfer from the pool deck to the water.
Spa and Hot Tub Lifts: Designed specifically for smaller aquatic features like spas and hot tubs, these lifts provide easy access to these relaxing amenities.
Installation and Considerations With Pool Lifts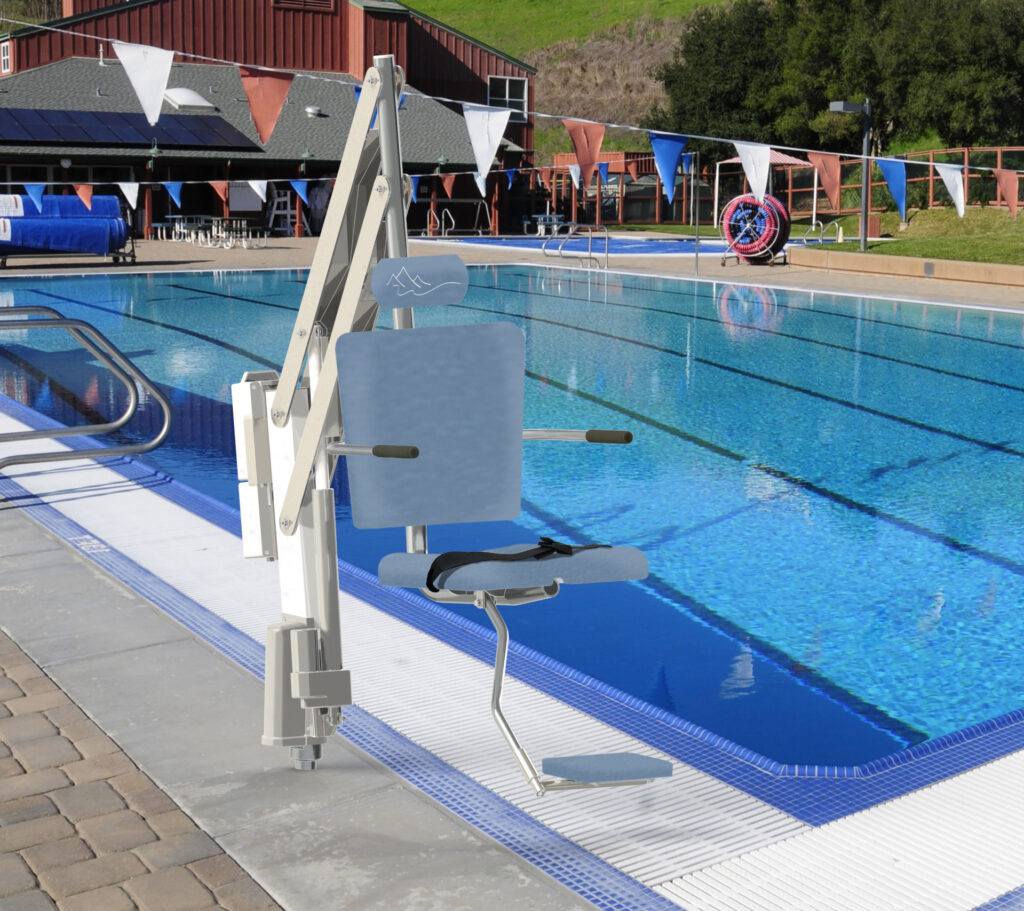 Having the right lift is just half the requirement — it also must be properly set up. EZ Mobility Solutions delivers and installs all lifts to ensure that homes and businesses are ready from the start — providing confidence in the safety and functionality of the aid. We are proud of our dependable process which includes:
A Free In-Home Consultation & Quote
Expert Installation
Device Servicing & Support*
In addition, you can rest assured that all EZ Mobility Solutions lifts are ADA-compliant and meet federal regulations.
* EZ Mobility Solutions provides a service promise for pool lifts installed within a 2-hour radius of Roanoke, Virginia.
Pool Lifts
Spa Lifts
Additional Products