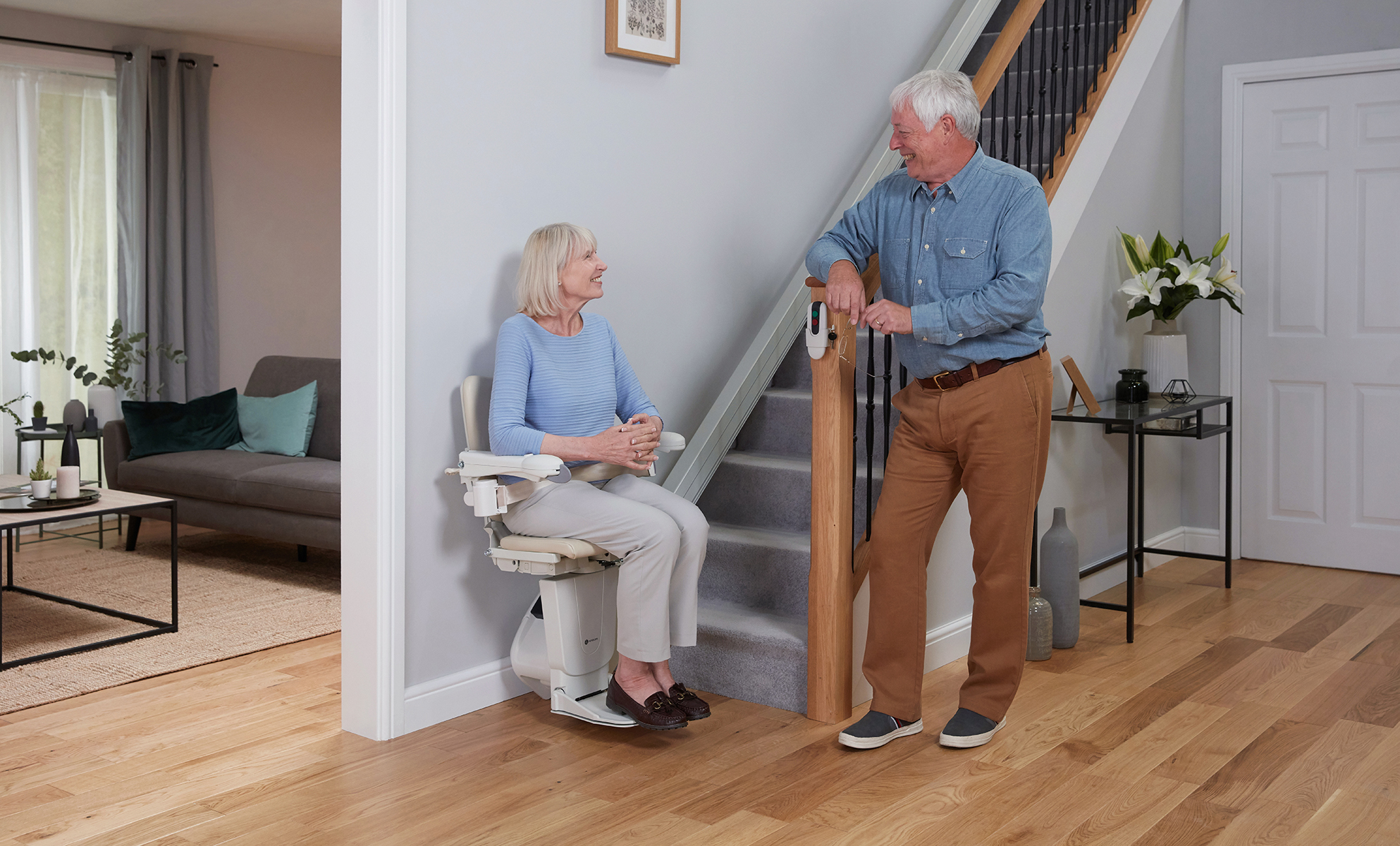 Stairlifts
Love your home but fear your stair case? A stairlift is the answer!
Stair lifts are a simple solution that will protect your safety and help you keep enjoying all of your home.
If you or a loved one have difficulty getting up and down a stairway, a stairlift is an ideal solution to remain independent in your own home. A stairlift (or stairglide) is a chair that climbs up and down a stair case on a motorized rail attached to the stairway. It is designed to help you get up and down the stairs with ease, giving you complete access to the different levels in your home.
Every year thousands of people with limited mobility look for a solution to the problems posed by the stair case in their home. A stairlift offers a safe and reliable way to overcome the problem of getting up and down the stairs.
We offer a range of straight and curved stair lifts so there is one that is sure to meet your needs. To find out more about our stair lifts and how to decide which type you need for your staircase, please call (855) 357-7679 for a free consultation.