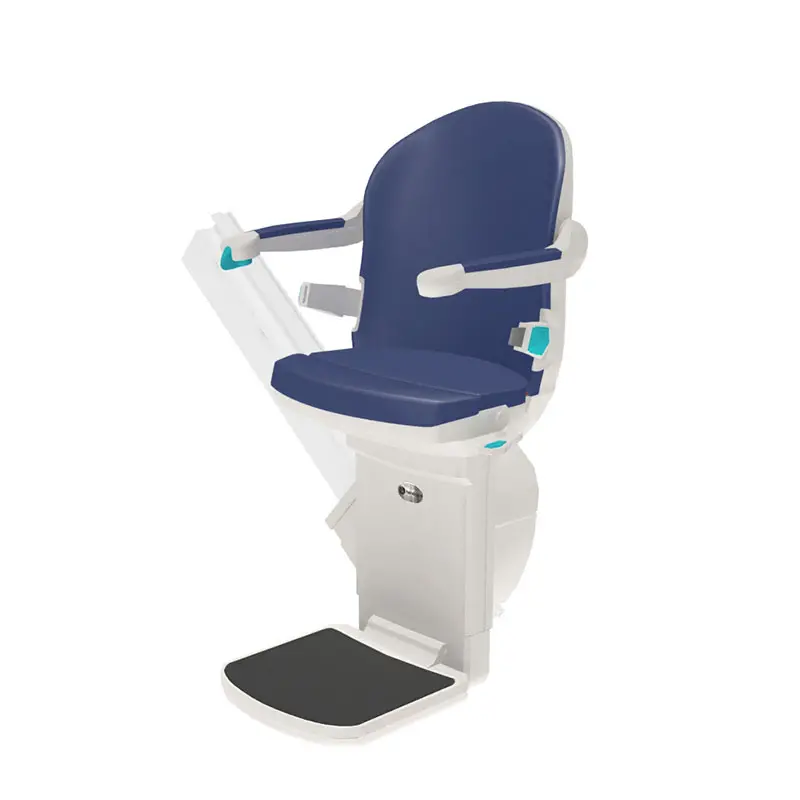 Interested in renting or purchasing this product?
Handicare 1000 Straight Stairlift
The sleekest track in our range, the 1000 provides minimal intrusion into the staircase. Its anodized aluminum rail offers a stylish and unexposed solution with a hidden gear rack that can safely lift up to 440 lbs. Handicare has been a world leader in innovative lifting and mobility solutions for 130 years, providing safe solutions such as the 1000 stairlift.
Seats
Smart Seat: We know the seat on your stairlift isn't just for sitting. Everyone has a unique set of needs and preferences to ensure they have a comfortable ride, every time. So, we developed the Smart Seat – our most versatile design that offers users an array of options and upgrades.
Available in 6 leather grain, anti-slip upholstery options including Cocoa, Jade, Ruby, Sand, Sapphire and Slate.
Easy to clean, durable and water-resistant
Adjustable height, width and depth
Optional arm spacers to ensure the perfect fit for every rider
Easily upgraded to a powered swivel or attach a body harness
Perch Seat: Ideal for those with knee or hip flexion problems, the Perch Seat alleviates the need to sit down each time you ride the stairlift. Less deep and higher than a traditional seated system, it allows you to use the stairlift without attaining a fully seated position. Instead, you are almost standing, using the half seat for support. The Perch Seat is also a perfect solution for narrow staircases where standard stairlift seats do not have clearance or knees may collide with the opposite rail's banister.
Available in 6 leather grain, anti-slip upholstery options including Cocoa, Jade, Ruby, Sand, Sapphire and Slate.
Easy to clean, durable and water-resistant